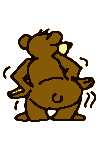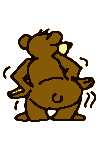 Iaeger High School Alumni
Home of the Cubs!


WELCOME TO THE IAEGER HIGH SCHOOL ALUMNI PAGE

Iaeger, West Virginia
This web page is composed by and for former students who attended Iaeger High School, Iaeger, West Virginia. Feel free to submit your photographs, stories or general information, etc., for publication on this site.
Please feel free to surf around on our pages. We have some new information about upcoming reunion news posted. Please check them out and make plans on attending these special events.
Take time and visit the Guestbook; and while you're there, leave a message.
Also, check Other Links of Interest to find other Iaeger, McDowell County, and West Virginia web pages we think may be of interest to you. It includes a link to a page listing various other search engines you can use to find old friends.


If you get time, check out and register in the alumni site and classmates page. It is a good way to keep up with all your classmates.

Please keep this in mind....even though, we are the alumni of Iaeger High School, this page is not affiliated with Iaeger High School.
Please bookmark this page and check the page periodically.


Take some time out and visit the
other Iaeger sites
along with some county sites and information.


Email you comments to:
iaegerhigh81@yahoo.com
This free script provided by
JavaScript Kit